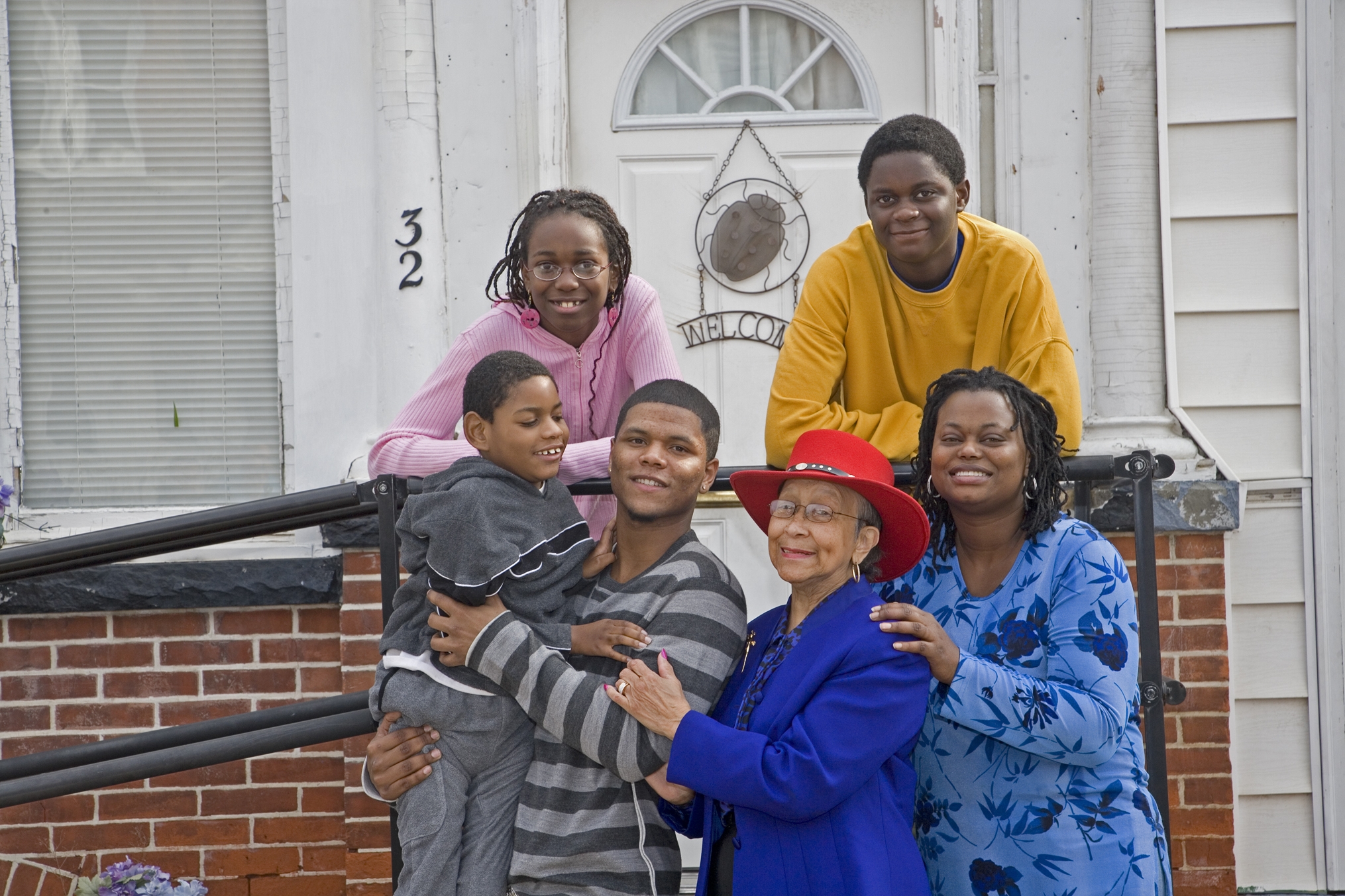 Atlantic Aluminum Products, a locally owned and operated company in Greenwood, Delaware was selected to take part in an episode of Extreme Makeover: Home Edition. Extreme Makeover: Home Edition selects deserving families from across the country that desperately need their homes remodeled. The show undertakes construction projects that typically take months and completes them in a few days. The Delaware episode of Extreme Makeover: Home Edition is unique, because it will showcase the remodeling of not one, but two homes on Clayton Street in Wilmington. The Latif Family and their adopted Grandmother and neighbor, Rose Chatman are the deserving families who will have their homes rebuilt. Ms. Latif is a single mother of four who overcame homelessness, obtained an education, and succeeded in buying a home for her family. Unfortunately, the home is inaccessible to her youngest son who is in a wheel chair due to cerebral palsy. "Grandma Rose", a retired librarian and seamstress, cares for the younger children during the day so Ms. Latif can work.
The construction on the Wilmington homes began on February 6th, and is scheduled for completion on February 12th. Due to the television show's production deadlines, Atlantic Aluminum designed, custom fabricated, and installed the homes' front balcony railings in several hours. It was not a typical day for the Atlantic Aluminum staff who measured for the railing Friday afternoon in order to have the pieces fabricated for installation by 6:30am on Saturday morning. Atlantic Aluminum Products completed their tasks in record time with the help of all the employees who welcomed the chance to participate in the project.
Atlantic Aluminum Products is proud to be able to donate their time and resources to support a deserving Delaware family. "We are thrilled that our part of the project was completed on time and we helped a family in need", said Atlantic Aluminum Products spokesperson Harold Sylvester. "Atlantic Aluminum is committed to their customers and community", said Mr. Sylvester.
In fact, Atlantic Aluminum Products has a history of helping the community and families on the Delmarva Peninsula. Most recently, they participated in the Seaford chapter of the Salvation Army's Angel Tree Program. Atlantic Aluminum "adopted" 27 Sussex County children for Christmas. They collected over 200 toys, clothes, movies and games to distribute among the families.
Atlantic Aluminum Products is a local company, which produces and installs aluminum guard and hand railing for homes as seen on the Extreme Makeover: Home Edition show. They also install sunrooms, screen porches, and vinyl enclosures to residences across the Delmarva Peninsula.
You can also see their handiwork on hotels and condominiums from the New Jersey Shore to Myrtle Beach, South Carolina.
Extreme Makeover: Home Edition, which has won back-to-back Emmy Awards as Best Reality Program (non-competitive), is in its 5th season on ABC. The program is produced by Endemol USA, a division of Endemol Holding. Denise Cramsey is the executive producer; and David Goldberg is the president of Endemol USA. The Delaware episode of Extreme Makeover: Home Edition is scheduled to air in spring 2008.